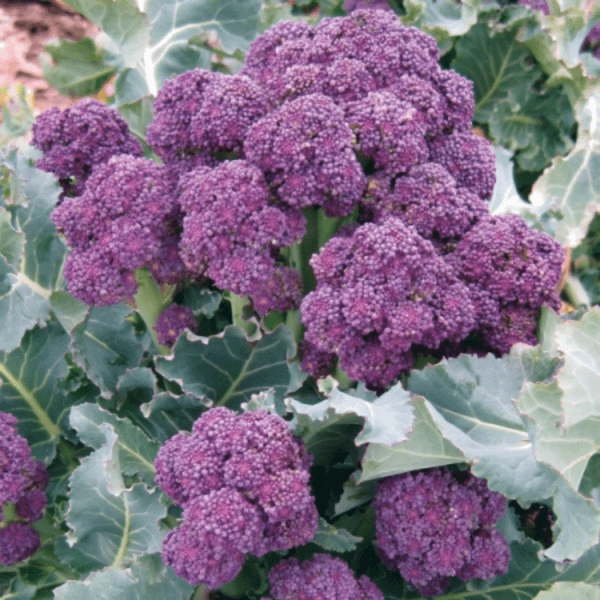 Sowing season:  Mid March – April
Ready to harvest: 12-24 weeks
Purple broccoli has a tender stem and subtle flavour. Easily steam the purple broccoli, or char it on the bbq.
Purple broccoli is one of the few vegetables ready for harvest in March and April. Thus making purple broccoli the perfect choose to keep your garden producing during the quiet season.
Fill your seed tray with potting compost and give a good tap to settle the compost. With your finger make a 1.5cm impression in the compost. Place a seed in the impression and lightly cover with more potting soil. Give the seeds a light watering. Germination will be 1 – 2 weeks.
3 weeks after sowing the seedlings are ready for hardening. Leave the seedlings outside during the day for 1 week. Each day leave the seedlings outside for longer than the previous day. After a week of hardening the broccoli is ready for planting out. Make a hole the size of the seedling plug in the soil with 60cm between each plant and 60cm between rows.
During winter feed the soil with an organic seaweed feed.
In August & September cut the broccoli head at the base of the stalk. The following spring, around March & April its time for another harvest.