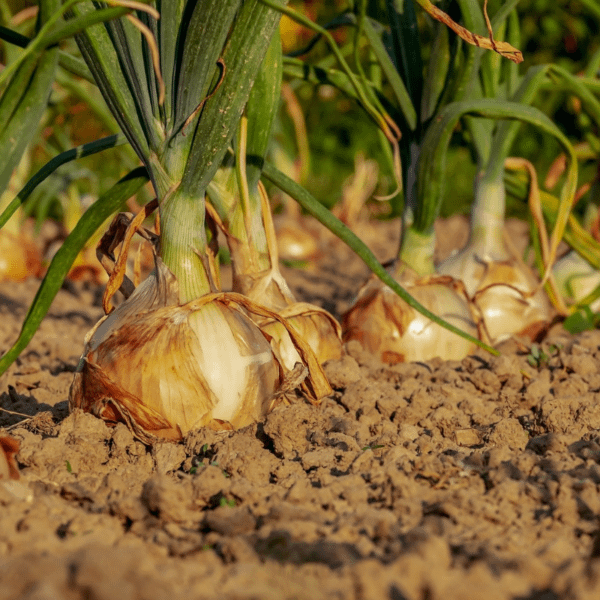 Sowing season:  March – April

Ready to harvest: 24 weeks

Onions are the base of nearly every dish in our kitchen. Onions are so simple to grow and ideal for the irish climate, theres no reason to not have onions in you vegetable patch.
With your trowel prepare drills 2cm deeps, with 30cm between rows. Place one seed every 15cm, cover with soil and generously water. Germination will take 3-4 weeks to occur.
In 24 weeks your onions will be ready for harvest. The onions will be poking out of the soil, so they can easily be lifted.