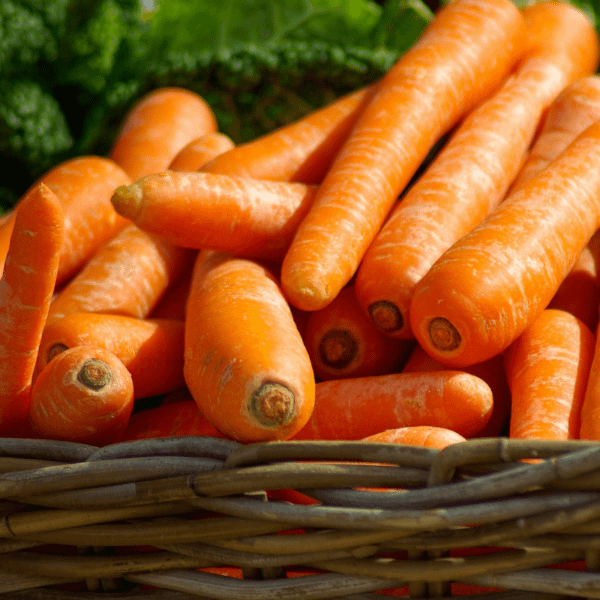 Sowing season:  March – July
Ready to harvest: 24 weeks

This Autumn variety of carrots are ready from the end of August up until new year. Ready in time for your warming stews and soups.
Carrots are not suited for transplanting so only plant outdoors.
Finely rake your vegatable patch and water well. Make drills, a half inch deep and leaving 30cm between drills. Place 1 seed every 2 inches along the drill. Cover with soil lightly.
By the end of August the carrots should be ready to be lifted. If the carrot has crowned (the carrot has risen above the ground) it is ready. Alternatively if you think it maybe ready but has not crowned, brush away some of the soil with your finger to have a look. To lift, grab the leaf at the base and pull straight up