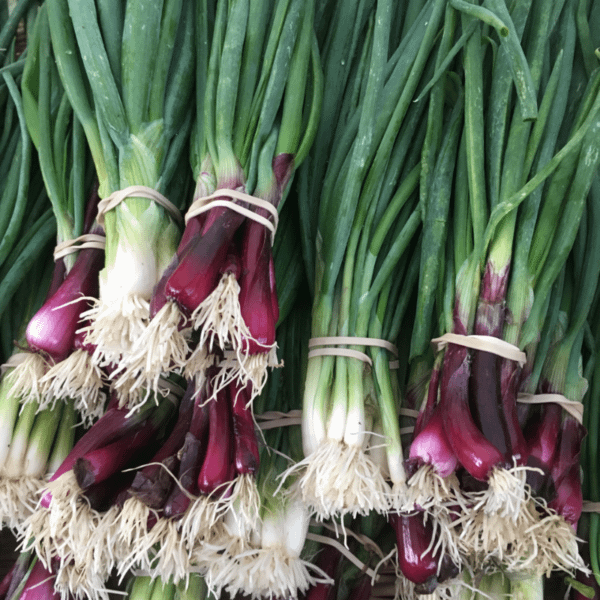 Growing Blood Red Spring Onion
Sowing season:  April – June
Ready to harvest: 10 weeks

This eye catching spring onion will definatley bring a splash of colour to your salads. And even better, its ready to eat in just 10 weeks.
This varity of spring onion is best grown completly outdoors.
With your trowel prepare drills a half inch deep and 1 foot in between the drills. Sprinkle the seeds in the drills and cover lighlty with soil. Germination will occur in 3 – 4 weeks
After 10 weeks the onions are ready for harvest. With a trowel dig beside the onions and probp them from underneath, looseding the soil. You can then lift them by hand.
To have a continuous supply, plant new seeds every few weeks. You can do a final sow in September which will be ready the following March.